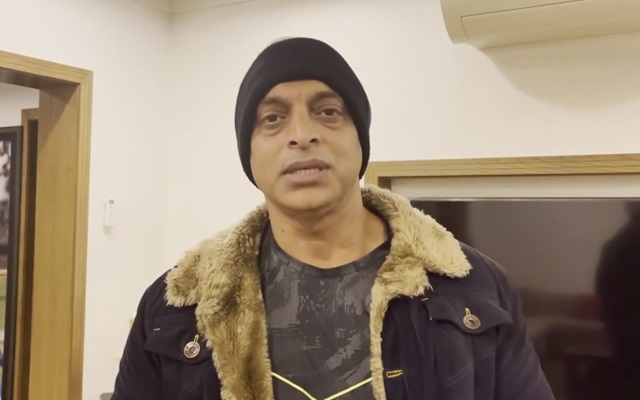 Youtube
Former Pakistan bowler Shoaib Akhtar has emphatically declared that India would retain the Border-Gavaskar Trophy. The Shoaib Akhtar was quick enough hail 'cool captain' Ajinkya Rahane for his brilliant leadership skills in the Boxing Day Test.
"I was telling a few friends in Delhi that India are going to beat the hell out of Australia. I told them that if the batting performs, if the middle order performs, then India have a fair amount of chance to win this series. They said I was hyping up a bit too much," Shoaib told Sports Today.
"I watched the game, one fine morning, I woke up & I saw India were getting hammered by Australia. I thought it was 369 & not 36 for 9. But it was 36 for 9. But you know, characters are exhibited in crisis. The exhibition of character from the Indian team is tremendous. I think this guy is so quiet and so calm. Rahane doesn't shout or do nasty things on the field, he just stays quiet and does his thing which is cool captaincy. Under his leadership, the guys suddenly performed."
India showed a lot of character: Shoaib Akhtar
"Who would have thought 10-15 years ago that Australia would get hammered by India or Pakistan or some other subcontinent team? Now it's happening. Now, I want to see this series full of clashes. I want India to win the series because they have made a great comeback. And they have shown a lot of character and great courage. Rahane hundred is just the turnaround," Shoaib further added.
Now, the series will move to the iconic Sydney Cricket Ground, where the New Year's Test will be played. Left-handed opener Warner has been added to the squad, and it would be a big boost to the Aus. India, on the other hand, will be looking to deliver the knockout punch on the hosts at Sydney as Rohit Sharma has also joined the team after his quarantine.
There is a lot at stake as India & Australia lock horns on January 7th 2020 for the 3rd Test.