India will host the ICC T20 World Cup event in October & November and will be looking to end their losing streak in ICC event.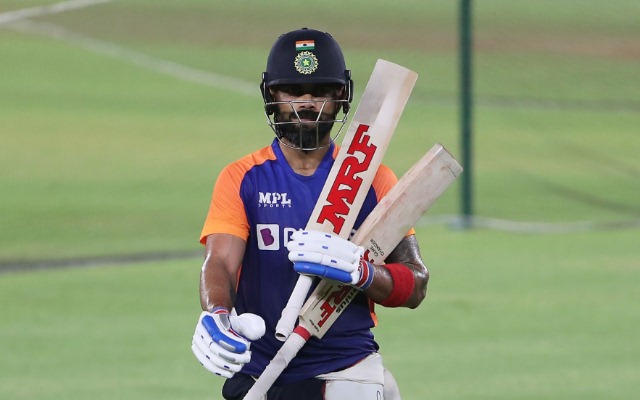 getty images
Virat Kohli picks favorites
No team has managed to win the T20 World Cup at home so far & India's Men in Blue will have the opportunity to break that duck this year. But while only time will tell whether the hosts manage to win the title or not, Skipper Virat believes they are not the favorites for the same. Speaking on the eve of the first T20I against England, Virat said the Skipper Morgan-led side will be the favorites.
Highlighting England's number 1 rank in T20I's, Virat said they will be the team to beat in the tournament. He also stated that all the other teams will be wary of England's strength in the T20 World Cup.
"No, England will be the team to beat. They're the number one side in the world. Prime focus will be on them. All other teams will be wary of the strengths they bring to the park. Every other team will agree with me," said Indian Skipper Virat Kohli when asked whether the Men in Blue would be the favorites for this year's competition.